How E-commerce Websites Can Achieve E-A-T Quality?
Undoubtedly, online business scope is growing in both quality and quantity year by year. 2018 was witnessed as a record-breaking year in the E-Commerce industry. According to Statista, it has been estimated that global sales revenue has reached $2.8 trillion in 2018.
The e-commerce industry is flourishing at a high pace as more and more businesses are achieving various rating standards like E-A-T quality. This is the reason for many people to shut their physical stores and shift to E-Commerce websites to widen their earnings. Although it is a strenuous task to achieve success in the online market.
Whenever you ask digital marketers about how to increase the ratings of your E-Commerce websites, they load you with a bundle of suggestions. Did you find them informative or fruitful enough? We know that for a naive or person with the low technical know-how of web development, it is quite difficult to select the best out of many techniques.
According to us, a combination of different techniques will probably help you in attracting more traffic for your web store. Do you know Google has search quality raters from all over the world? They update guidelines frequently and have published upgraded quality search rating guidelines last year.
In these guidelines, Google quality raters have stated certain factors to be considered while selecting an overall page quality rating. The first was the purpose of the page and second was E-A-T quality. The Google guidelines in July 2018 certainly proved the importance of E-A-T quality rating characteristic.
Moreover, it emphasized the need for achieving the E-A-T quality for E-Commerce websites. The image of these guidelines on quality ratings is given below:
You must be thinking that what does E-A-T quality actually means. It is not a technical concept that would require hours of study to understand. In fact, it is just a combination of three attributes, namely, Expertise for E, Authority for A and Trust for T.
Every E-commerce website must try to achieve these three features to gain upliftment in their market and ranking. Let us gain a greater idea on all of these three attributes in detail:
Expertise
Expertise means expert skill or knowledge in a particular field. No other person except you can judge the reality and requirement of your expertise level. Your goal should be to become the master in your domain.
Have you ever wondered how a top e-commerce store achieved that position? Do you think that marketing alone served their purposes? Of course, no! One should target at attaining best quality of services as well.
This is the reason why Amazon has reached its peak. They are the master of services that they are providing. No stone has to be left unturned in satisfying the visitors or customers of your web store. Here are some ways by which you can achieve the characteristic for your website:
Content: While mastering in your arena, you should also focus on your content. It is a great tool to communicate that you have become an expert in your services/products.
Participation: Participating in various e-commerce event will make your website outshine among your competitors. Such events can contribute drastically to prove your worth in the target market.
Spreading the word: Good content can communicate your purpose but it will be useless without a carrier. Therefore, it is a generic fact that you will have to use certain marketing techniques to reach your buyers.
Authority
Authority here does not mean the right for your product or service. In Search engine optimization, authority is a different concept. It is related to the fact that how Google will evaluate your page among your competitors.
This is essentially vital in those cases when the same content is struggling to get a notice with similar keywords. Here page authority and domain authority holds great value. Apart from avoiding mistake as a new webmaster, there are some ways through which you can enhance your authority online. Few are given here:
Backlinks: They hold much more value than any newcomer might perceive. The number of pages pointing to you will be deciding the authority of your website for Google.
Authority of backlinks: Creating a huge number of backlinks is not an end to your problem. The authority of these backlinks matters equally as google checks that too. So, make sure to check their background thoroughly.
Inc.: Your article should have an Inc. with it. The reason behind this is that Google considers such articles more authoritative than articles without Inc. This is the most useful strategy if two contents are majorly same but competing against each other.
Trust
Trust is not only an important factor in online business but it has the same value in the offline market as well. In fact, trust is something which is inseparable if you want to attract anyone to consider your product or services worthy enough to purchase.
Trust building is an inherited activity of any website and it is quite obvious that your every move must increase the trustworthiness of your e-commerce website. Here are some ways through which you can increase the trust in your brand: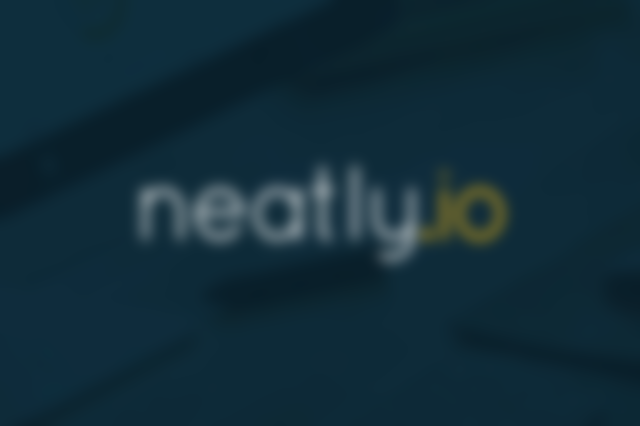 Give details: Provide complete details of your products to focus on transparency. The more informative and clear your services content will be, the more trust it will gain from viewers. Optimize product pages and make them user friendly by adding required information and don't forget to customize your E-commerce shopping cart and make mobile friendly.
Share: sharing about your struggles and successes will serve as a connective tool between you and your potential as well as current customers.
Interact: Try to make your website more interactive. When you exchange ideas with customers as friends, it builds a higher trust value due to more interaction and support.
Conclusion:
Achieving E-A-T for e-commerce websites is not a big burden if they know the direction in which they have to move. By keeping your motives clear and working with concentration can surely provide optimal outcomes.
The importance level of E-A-T for e-commerce websites itself shows that people need security and faithfulness more than blind hard work to offer a greater space in the online market. Hence, the best way to achieve this rating quality is to be yourself and maintain a strong strategized vision for your e-commerce website.