This is the Future of eCommerce Simplified: 4 Top Trends Explained
You've certainly heard all the buzzwords: "AI," "chatbots," "omnichannel," and more. But, are you implementing them in your online store's strategy? If you're like most modern entrepreneurs, you have a hard time staying up-to-date with industry best practices. The reason being that most of the disruptive technologies that you learn about are more than foreign — they're alien. They seem like rocket science.
That doesn't mean you shouldn't add modern tactics to your strategy. In fact, if you neglect the trends, you're likely to end up at the back of the bus by the end of the year if you don't. So, let's take a look at the eCommerce trends that are most likely to thrive in the coming years. Then, I'll explain how you can easily get started with them — no gimmicks or pitches, just simplified explanations of how you can utilize modern technology in your online store.
Which Tech Trends are Most Likely to Boost Your Online Store Now and in the Coming Years?
The following trends are much more than just industry jargon. There's a reason everyone is talking about these topics. They will help you scale your eCommerce processes.
Artificial Intelligence
Chatbots
Augmented Reality
Omnichannel Retail
So, as an online store owner, you should understand what each item is, how other companies are implementing it in their strategy, and how you can easily add it to your own; here is a breakdown.
Trend #1: Artificial Intelligence (AI)
eCommerce AI takes many forms: customized search, retargeting, personalization, "smart" technology, and more. To fully-optimize your AI products, you should be constantly thinking of how you can combine your online store analytics with the right tools.
Example of AI in eCommerce
One of the most common examples of AI in eCommerce is recommended products. We're all familiar with Amazon's "Recommended Products" feature. What's great is that they actually provide customers with products they're likely to be interested in — products purchased in the past or similar items.
How to Bring AI Into Your Store Right Away
So, how can you easily add a similar recommended products to your online store? Use product recommendation software to make your job easier. Then, configure your recommendation engine to showcase the products your customers are most likely to purchase.
Make sure that you don't show products that are too alike. Instead, group your recommended categories into matching items. For example, if someone purchases a blue jacket, chances are they don't want another blue jacket. But, they might be interested in shoes or a pair of jeans that would look great with that jacket.
Trend #2: Chatbots
Chatbots are a part of the AI revolution, but I thought they deserved their own section here. Within the next two years, the customer experience is likely to have more influence over purchase decisions than price or product. So, you need to scale your communication efforts to save yourself time and energy while delivering an excellent customer experience — a chatbot can help.
See also: "10 Reasons You Should Have a Chatbot"
Example of a Chatbot in eCommerce
Thus far, chatbots seem to be used primarily in mobile shopping apps as opposed to desktop websites. Sephora, Pizza Hut, and more are using them successfully. The key is to configure your chatbot to answer user inquiries correctly.
How to Add a Chatbot to Your Online Store
With a platform like Morph.ai, you can create your own chatbot in minutes. Help users shop and provide valuable customer support 24/7 without customer service staff. You can even segment and target customers, run campaigns, and receive valuable store insights.
Trend #3: Augmented Reality (AR)
Consumers want an enhanced experience — enter AR. With AR, you bring the online shopping experience into your customers' homes and workplaces. You allow them to virtually try out a product before making a purchase decision. As more companies begin to implement state-of-the-art technologies, consumers will begin to expect it.
Example of AR in eCommerce
Sephora's Virtual Artist is a platform that allows users to try on makeup visually, available on the web, Android, and iOS. Users can compare looks and shop Sephora for the products used to create those looks. I've used the system myself (I learned that I look super washed out in red lipstick) and I can attest that this provides consumers with the perfect way to make cosmetic purchase decisions.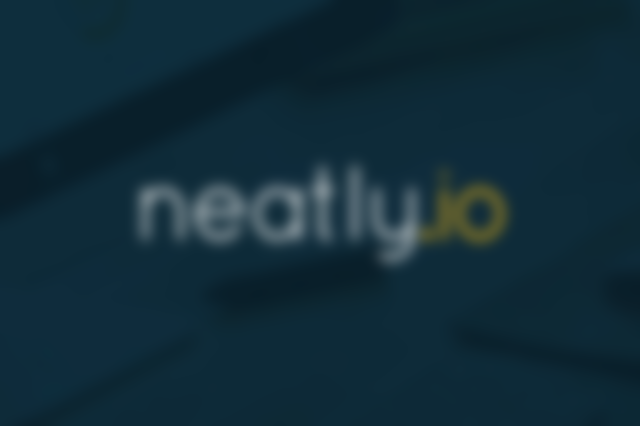 How to Implement an AR Strategy for eCommerce
While Sephora's platform is likely an in-house project, customized for their thousands of available beauty products, you can duplicate these results. The easiest way to provide online shoppers with AR options, for most niches, is to leverage a solution like Augment to bring your products into your customers' homes.
Here's an awesome video describing how it works:

Trend #4: Omnichannel Retail
Multi-channel retail isn't a new concept, but it continues to gain traction. Omnichannel shopping is the future of eCommerce. Through an approach that allows your users to purchase via your website, other sales platforms (think Amazon, Etsy, eBay, etc.), on mobile, via social media, and offline, you will stay in the running with your competition.
Examples of Omnichannel Sales Online
MightySkins is a company that sells device decals for a plethora of gadgets. Not only do they provide shoppers with a way to purchase from their banded website (covering desktop and mobile channels), but they offer their popsocket decals on Amazon and Walmart's websites as well.
How to Optimize Your Online Store for Omnichannel Retail
The basic idea of an omnichannel offering is to use tools to integrate your current channels with new ones. In order to keep track of inventory, you must centralize your dashboard. Shopify provides eCommerce platform users with an excellent option for this.
Using their platform, you are able to automate uploading your inventory to Amazon, Etsy, eBay, Facebook, Instagram, Google Shopping, and more with their add-ons. And, Shopify's credit card reader can help you integrate offline transactions with your inventory management processes.
Final Thoughts
In the wake of the technology revolution, you have only a few seconds to grab shoppers' attention. So, leverage tactics to wow them. Get with the times and implement these contemporary tools and strategies to ensure your success far into the future.
AUTHOR BIO:
Ashley Kimler
Ashley Kimler is part of the superhero team at Heroic Search in Tulsa. She's been working in the digital marketing industry for over a decade. Follow @ashleykimler and @heroicsearch on Twitter to see what she and her team share next.
gravatar email: ashley@notispress.com
linkedin: https://www.linkedin.com/in/ashleykimler
G+: https://plus.google.com/+AshleyKimler
Pinterest: https://www.pinterest.com/ashleykimler/