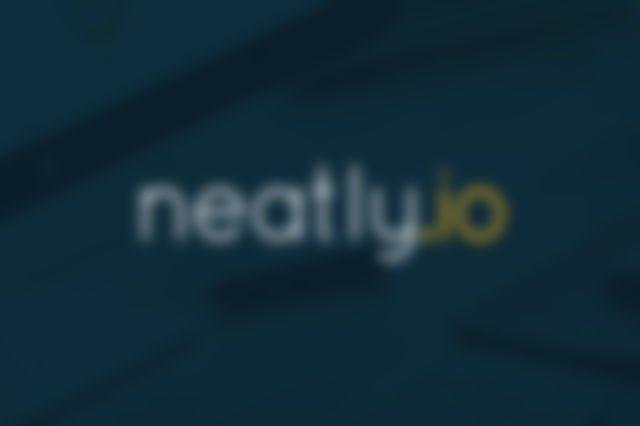 Expert Roundup: 13 Experts Share Their Most Important Marketing Metrics
Updated 26 Sep 2017
It feels like today we have more data than any of us have any clue what to do with, including yours truly. There are so many metrics at our disposal, and all from a variety of sources, from our websites, social media, advertising, a/b testing… the list goes on.
So which metrics are the most important when it comes to measuring your marketing? We asked 12 marketing experts, if they had to pick just one, what would be the most important marketing metric that they would measure?
Check out their answers below:

Neil Patel, NeilPatel.com
I would look at your funnel drop off rate. As a marketer it tells you a lot on which pages need to be improved to grow your sales. The pages with the largest drop off rates are usually the ones you should be focusing on first.
Co-founder of Crazy Egg, Hello Bar & KISSmetrics, Neil is one of the top influencers on the web. Follow Neil on Twitter
Matthew Woodward, Matthew Woodward
For me it's new subscribers. That's the ultimate commitment from a visitor and if someone makes that commitment to you – you're doing it right.
Matthew is an award-winning internet marketing blogger, sharing tutorials and case studies about SEO, linkbuilding and more. Follow Matthew on Twitter
Tom Capper, Distilled
The metrics that initially come to mind are:
Profit (this is what it all comes down to in the end)
Average session value
Engaged users (I prefer to define this as users who have scrolled more than once on a single page and/or visited multiple pages on your site)
Tom is Analytics Consultant for Distilled, spending his time wrestling with Excel or Google Analytics. Follow Tom on Twitter
Dave Schneider, Ninja Outreach
This is a tough one because it really depends on what you think the business needs at that time. For example, we focus on sign up growth right now, but churn is also very important. However, if you are not a software business, you are probably not thinking as much about churn. That metric might not even make sense.
That said, I think it terms of applications and therefore I have to say that engagement is probably the most important metric. Of course, engagement can be a different metric in each case, but lets assume we all get the idea of engagement and what constitutes measuring it. Basically, it's things like how often are people logging in, how are they using the application, what features are they using etc.
Engagement is important because it's an indicator of having a healthy application. Usually churn is the result of low engagement. Engagement is also a factor in how people spread your application (think referrals/word of mouth). It's really just critical all around, and it seems to most successful applications and communities have great engagement.
Dave is the CEO of Ninja Outreach, an outreach marketing tool helping you find thousands of influencers in an instant. Follow Dave on Twitter
Doug Kessler, Velocity Partners
The Mother of All Metrics is revenue.
But for content marketing, I always track Shares.
A share is an endorsement – your prospects adding their name to your content and sharing it with colleagues.
That may not be money but it's a fantastic indicator that money is on its way.
Doug is co-founder and Creative Director of Velocity Partners. He's a content marketing junkie with a secret jones for analytics. Follow Doug on Twitter
Larry Kim, Wordstream
We often think of revenue as the end goal, but it's an important metric in and of itself.
All of the other marketing metrics we look at are really just proxies for sales we hope we're making at some point down the line; if those sales aren't going up, it doesn't really matter how fancy our marketing efforts are, how long people stay on site, how engaged they are, click through rates, etc.
If revenue isn't growing, something in the marketing mix is broken.
It's totally OK to take a longer view here since marketing efforts don't convert to leads and sales right away, but always keep your eye on the prize and consider revenue as your most telling metric of all.
Larry is Founder and CTO of Wordstream, helping businesses and agencies alike to get the most out of search marketing. Follow Larry on Twitter
Peep Laja, ConversionXL
The right metric depends on the type of site and its goals, but if you sell something – revenue per visit would be it. If you want to make more money, you optimize for that number.
Peep is the founder of ConversionXL, helping businesses grow faster. Follow Peep on Twitter
Ryan Stewart, Webris
It really depends on the business goals and vertical. For my business, the most important marketing metric is month over month growth.
We take growth seriously and everything we do is geared towards revenue increase. We measure a ton of other metrics, but what's most important to us % growth, month over month. At the end of the day, I've got mouths to feed – all other metrics pale in comparison.
Ryan is the founder of Webris, with over 8 years of digital marketing experience. Follow Ryan on Twitter
Matthew Barby, matthewbarby.com
I'm going to reverse it slightly here and answer the questions with another question: "What are you trying to achieve?"
The most important aspect of measurement is to align your metrics with your campaign goals.For example, if you take a really broad objective like 'brand awareness', you may want to use branded search volume within the search engines as one metric, with links to your homepage as another.
If your objective is lead generation, you should be measuring your conversion rate, effectiveness of your content at each stage in the funnel and also some more qualitative measures like lead quality.
Matthew is the Global Head of Growth & SEO at HubSpot, as well as an award winning digital marketing blogger. Follow Matthew on Twitter here
Nichole Elizabeth Demere, NicholeElizabethDemere.com
The most important metric helps answers the question, "What's the biggest threat to my business?" Other than that, it depends on the product or service and company stage.
Nichole is a SaaS Consultant & Customer Success Evangelist as well as a Moderator for Growth Hackers and Product Hunt. Follow Nichole on Twitter
Rand Fishkin, Moz
The most important marketing metric, sadly, is never the same for any two organizations. If you're in software-as-a-service (SaaS) and have a great funnel for acquiring customers, but a leaky funnel due to churn, your most important metric is probably CLTV by cohort (customer lifetime value split by how you acquired a customer, what they did, when they signed up, demographic/psychographic info, etc). That's because this metric will let you identify and take action to improve on your toughest problem – increasing retention.
In contrast, if you're an e-commerce shop with a high conversion rate but a big challenge earning top-of-funnel traffic, your most important metric is probably first-time vs. returning visits by channel, a metric that will let you see how each form of visitor-growth is going and which ones need more/less investment.
Perhaps the only universal truth about which metric(s) to track is to choose the ones that map, actionably, to your most pressing business problems.
Rand is the Founder, Former CEO & Wizard of Moz as well as co-founder of Inbound.org. Follow Rand on Twitter
Ann Handley, AnnHandley.com
There's no "one" metric – since it really depends on the goal of your marketing program(s).
But for me personally, I look at shares/comments.
They are soft metrics, in the sense that they aren't necessarily indicative of leads or sales.
But as a content creator, I like to see how well things resonate with an audience, which helps me craft content that suits them best.
Content your audience wants is marketing that doesn't feel like marketing, as my friend Tom Fishburne says. And that DOES ultimately generate leads and sales and real business growth.
Ann Handley a Wall Street Journal best-selling author, keynote speaker, and the world's first Chief Content Officer for MarketingProfs. Follow Ann on Twitter.
Vladimir Gendelman, Company Folders, Inc.

Marketers should use the click-through rate (CTR) as one of their primary key performance indicators. We've found the CTR illustrates performance more accurately than the number of post likes, shares or comments. Many people engage in these ways because they thought the ad was clever, but that doesn't mean they interacted with the content itself. CTR lets us know if they are interested in the content and will to spend time reading it. This lets us know what's important to our readers so we can continue to provide relevant content.

Vladimir is the Founder and CEO of Company Folders, Inc., an innovative presentation folder company that has won multiple awards, including ranking in Inc. 5000's list of fastest growing private companies in America in 2015 and 2016. He is a thought leader in print design, and has published numerous articles including such publications as Forbes and Times. Follow Vladimir on Twitter.

——

So there you have it, the most important marketing metrics as chosen by industry experts.

Of course, it's really difficult to just choose one, and you'll almost certainly have more than one metric that you use to measure your marketing efforts.

The majority of our experts agree that metrics that are vital to one business or marketing campaign might not always be the metric that you should be focusing on for your own business.

Success can mean very different things to different people. Just look at our responses above: for Matthew Woodward, it's about new subscribers and gaining the ultimate commitment from visitors; yet for Larry Kim it's about revenue.

These are based on what they want to achieve with their marketing, and how they define success.

You should look at the objectives you set for your own marketing strategy and identify the metric(s) that will inform you on whether you're achieving your targets and tackling your biggest problems.

Which metric is the most important to you?