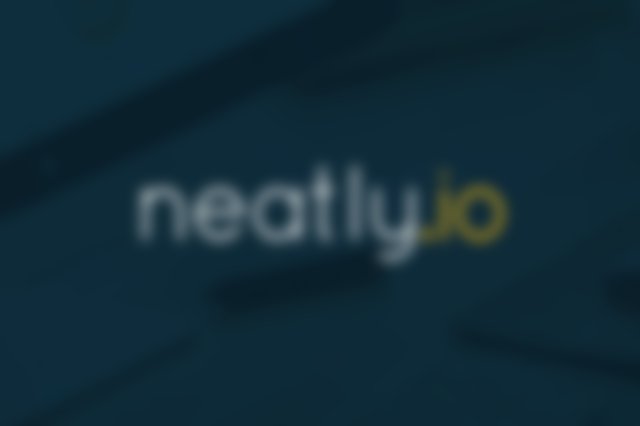 Content Marketing Tactics that will Boost Your Traffic
Content marketing is the backbone of your online presence. It boosts your online authority, builds trust with customers, and earns loads of organic links. Above all, when implemented strategically, it can get more eyeballs on your content.
Here are a few effective content marketing tactics that will skyrocket your traffic.
Segment Target Audience to Drive Relevant Traffic
Instead of targeting visitors randomly, focus on creating content that is valuable to your potential customers. This depends on your goals. For example, content designed to boost the awareness of your new visitors won't resonate with your repeating customers and vice versa.
That's why you need to segment your audiences and create a realistic buyer persona. Focus on their demographic data (location, education, family status, age), preferences, frustrations, common problems, sites they use, and people that influence them. Only this way will you be able to create content that resonates with each segment.
The only problem with audience segmentation is that it cannot be implemented effectively with your blog. This is exactly where email segmentation steps in. By sending your content to the right people, you will boost your open rates and significantly increase your website traffic.
Measure your Content Right from the Start
Once you enter the content marketing waters, you need to start measuring the results of your strategy. It's critical to know what content speaks to your customers and what platforms drive qualified traffic to your site.
And, to measure the right aspects of your strategy, you first need to set the right content marketing metrics. Curata divides them into several categories, including:
Consumption metrics

– page views, email opens, email clicks, average time on page, unique visitors

Retention metrics

– return rate, bounce rate, pages per visit, unsubscribes

Sharing metrics

– social media shares, email forwards

Engagement metrics

– comments, session duration

Lead metrics

– new leads, funnel conversion rate

Sales metrics

– revenue generated, pipeline generated

Content production metrics

– creation costs, distribution costs, time to publish
There are many tools you can use to track the success of content marketing. Start with Google Analytics, but you can combine it with other website analytics tools, SEO tools, social media analytics tools, web analytics tools, and email marketing tools. You can even integrate them with a digital marketing reporting tool and observe your metrics from one place.
Repurpose your Content
If someone hasn't heard of your blog yet, then reach out to them via social networks, email marketing, SlideShare, and similar content promotion platforms. To do so, you need to adapt your content for these sites. In other words, you need to repurpose it.
Textual content is still the foundation of your content marketing strategy, but not everyone likes reading lengthy blog posts. Instead of letting your killer content piece fade into oblivion, alter it. Turn it into a comprehensive SlideShare, convert it to PDF, make an engaging infographic, create a podcast based on it- whatever it is suitable for your audiences. This is an awesome way to appeal to a greater group of people and drive more traffic to your site.
Write Click-Worthy Headlines
Your headline is the first thing people when scrolling down their Facebook feed, opening your email, or searching for content on Google. So, obviously, creating a magnetic headline should be your priority. It should inform your potential visitor what your content piece is about and, at the same time, entice them to click on.
Here are a few simple rules of creating a powerful headline:
People love numbers. They're like candy for our brains. Stats say that titles including numbers beat even questions and how-tos. Another unwritten rule is that odd numbers grab people's attention more than their even counterparts.

Use unique rationale, like

tips, reasons, secrets, facts, lessons, tactics

, etc. These words indicate that your page contains some actionable tips, giving them a reason to click on it.

Use emotional words

, like

amazing, surprising, daring, powerful

. They impact users and evoke emotions. Some original adjectives such as

ridiculous, incredible, effortless

may also work.

Use phrases that evoke urgency, such as

immediately

or

now.
Provide Behind-the-Scenes Experiences
When creating a valuable piece of content, you should build hype around it. For example, if releasing a new guide that reveals major industry trends for 2019, you could use social networks to reveal what it is about and explain your process of writing.
These behind-the-scenes moments are critical for your user experiences, as they boost their excitement and keep them updated. Once your content is live, they will be more than happy to read it.
To take this strategy to even a higher level and prove that you really appreciate your followers' opinions, you could even involve them in your creative process. For example, if publishing an eBook, you could ask them to help you choose the right cover.
When starting off with this tactic, keep in mind that customer engagement is its inevitable aspect. So, track your visitors' comments and answer them in a timely manner.
Curate Content
Creating high-quality content takes time and effort. To maintain your publishing consistency, you need to turn to content curation.
Even though curating content is usually associated with social networks, it can also be done on your blog. Sure, you need to think of a trending topic, set the foundations for it, and then link to the authoritative, in-depth resources that will back your story up. Here are a few simple tips that may help:
Curate only content from authoritative resources.

Every piece of content you link to needs to be relevant to your topic.

Optimize your piece of content for the right keywords to make it more findable.

Connect with the bloggers you mentioned in your content and ask them whether they would like to share it. Sharing it with their audience, they will boost your blog's exposure and drive more traffic to it.
Conclusions
We usually read that content marketing is all about creating high-quality content that stands out, investing in visuals, and authoritative building links. However, to get the most out of these practices, you need to be creative. Above all, you need to measure your results from the very beginning. And, I hope these tactics will help you!
.
Bio: My name is Raul, editor in chief at Technivorz blog. I have a lot to say about innovations in all aspects of digital technology and online marketing. You can reach me out on Twitter.