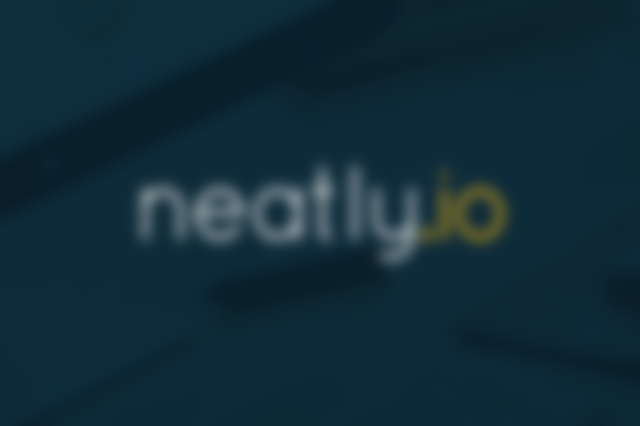 Boosting your sale team's productivity using CRM software
What is CRM?
Every marketer and advertiser has come across this common term at some point in their line of work. Customer Relationship Management or CRM, in short, is a core part of any business system. Whether you work in the food business, health industry, fashion industry or any industry you can think of, the use of CRM is highly essential to make any business grow and thrive. According to Techonestop, a business model can always be improved and contain numerous ideas, but one thing it shouldn't lack is the 3C's model, where the 3C's refer to
Customers
Company
Customer Relationship Management
It's wise to note how the customers are placed above the company or organization itself. This is because, in the world of marketing, it's the customers who either drive your sales up or down. As a result, they need to be made to feel important and the ones in control hence the widely popular phrase "the customer is always right." Having a business that caters to a large target market either geographically, psychographically or demographically, it becomes absolutely crucial to make customer satisfaction a priority to succeed. To make sure that all customers are treated equally and to their expectations, a customer relationship management software or CRM software should be at the nearest approach of any company. According to the sales force, CRM is a tool for managing formal relations with customers to improve business relations.
What does it do?
The main purpose of implementing a CRM based software into your business system is to provide ease in day to day functions such as contact management, boost sales, increase productivity and improve sales force management. A good way to understand its role within the business is to become familiarized with the 80/20 rule according to which approximately eighty percent of the company's entire profits are generated by the buying habits of twenty percent of the loyal customers. This implies that creating loyal customers and retaining them is far more wise and crucial than eyeing for new ones all of the time. This can be done by keeping consumer satisfaction at a top priority and making it one of the company goals.
How it's done?
A small business sales software as such not only helps in the retention of loyal customers but also plays a massive role in improving the efficiency & productivity of the sales team itself. Ironically many times, it's the sales department itself that ends up underestimating the strength of implementing a CRM software thinking about the hours they would have to spend entering information in the records and consider it a way for their managers to keep track of their doings. Surprisingly its benefits are of the exact opposite nature and make lives a lot easier for the sales team. According to an article published on the role of CRM, a nucleus research survey concluded that companies can boost their sales by creating mobile and social capabilities for their salespeople that could result in an average productivity gain of 14.6% from mobile and 11.8% from social. An article written by Zarema Plaksij states that around 54% of all businesses that is more than half were expected to improve their sales with CRM. Nowadays due to the popularity of CRM, many enterprises selling CRM software solutions have experienced immense hikes in CRM sales. According to an article by Mark Taylor published on Super office, CRM revenues are expected to reach around $40 Billion till the end of 2018. An up- to- date CRM software contains modules which help track customer feedbacks by assembling relevant consumer data, establish new trends and save up on time. It also encourages the use of a shared database that promotes better communication between team members along with aiding on customer interaction. Discussed below are some of the ways in which CRM can improve sales team productivity and efficiency:
Catching up on their leads:
One thing that companies often end up doing is ignoring the Business to Business or B2B segment of the market. These are the type of customers who will improve on your supply chain as well, and one has to actively look for them. Both B2B & B2C consumers are equally critical for an organizations success and to stay up to date with their lead orders, they must come up with an efficient lead qualification process. Once that's done, all that's left to do is map that process out into the CRM software and let technology do the work for you! An effective lead qualification process should include:
1) key questions that determine what prospects qualify
2) the disposition of each lead
3) the number of times a lead is acted upon before it is ruled out
4) steps that ensure how to get a lead ready in time according to the prospects' satisfaction
5) An efficient quality management process which enables sales management to check the quality of each lead.
When the sales force has such clear markers, to begin with, they will have a chance to improve customer interactions, reach a greater number of prospects and consequently close more deals than before in the same amount of time. According to the sales force, the software is also going to enable the sales team to identify the consumers that are currently engaged in a sale to cleverly propose an add-on deal, thus grabbing a cross-sell opportunity.
Proposal Generation:
Manually keeping track of all consumer data including personal information along with psychographic information such as preferences, likes or dislikes, peak time to shop, etc. is more of a hassle than one could think and can take up to hours and even days to manage which may even cost a sale. A CRM software makes it possible for the sales personnel to keep track of such data once it's fed into the system making it possible to create an attractive proposal for the customers in the nick of time!
This facility can also be taken advantage of using mobile CRM which according to statistics unfolded by Innopl technologies reveal that around 65% of sales teams who used mobile CRM would meet their sales quotas in contrast to a bleak 22% who did not have this opportunity. Once you plug in the right set of data for generating timely proposals, timely opportunity information, contact details along with presented items and their pricing details are automatically entered into the system.
Activity reports & feedback:
Every member of the sales team at the end of their working cycles must provide a feedback report to their supervisors that provide a summary of how their current cycle went, discusses how many deals they were able to close and how they did that. While the sound of it is fairly simple, then again creating such a report is a time taking, lengthy process which consequently is subject to human error. A CRM software allows you to generate a weekly or monthly sales report that can save a lot of time which can be invested in attracting and incurring new sales. According to an article published on Business2community, this function will even aid psychological motivation by allowing employees to view the number of their sales, they can be motivated to outperform their own selves in the future which is a win-win situation for them as well as for the business.
The aftermath of it all
Implementing CRM into the business system is going to give a company's sales new opportunities and chances of advancing faster than their competitors. But it's important to know that simply installing software is not the magic ingredient rather having the skills and knowledge to work with an automated network is what will get the sales team to reach their goal of inculcating efficiency in their sales.
A well maintained CRM platform enables the supply of efficient tools that the staff might need to enhance their productivity such as readymade email templates, personalized and customized reports, consumer contacts and virtual libraries that provide all the metrics that help determine potential weak point and measure individual performance. Thus implementing CRM software into your business model is the right way to go to touch new levels of achievement and success.
About the Author:
Alma Causey is a Freelance writer by day and sports fan by night. She writes about tech education and health related issues. Live simply, give generously, watch football and a technology lover.