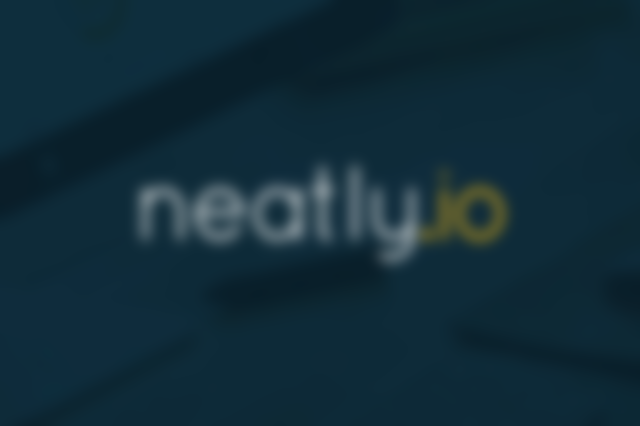 7 Signs You May Have Hired the Wrong Digital Marketer to your Ecommerce Business.
You've hired a specialist digital marketer to take your eCommerce business to the next level. You expected great things, but it's just not working out as expected.
Or, you may be on the cusp of bringing someone on board but are having second thoughts because of a single point they mentioned during the interview.
If any of this sounds familiar to you, then you're probably wondering if you have made a mistake.
Here are the 7 signs you may have hired the wrong digital marketer for your eCommerce business.
They aren't competent at their job
This is the most obvious but often the most overlooked reason why you may have hired the wrong digital marketer.
They should have knowledge of the digital space and be able to prove it with good, solid evidence. Check for yourself if they have created any content in your field.
Digital markets will also have a good presence on social media and be proficient with how they work. They will have also developed presences in online forums. This will show that they have sufficient knowledge to share with others already, creating authority.
Your hires, above all else, must be able to do their job well. When it comes to hiring a digital marketer, those who have created a strong digital presence already should be at the top of your list.
They don't understand your business
If they were hired under the impression that they were experts in your field, it's obvious they weren't the right person and should be let go immediately.
However, more generalised digital marketers should be asking you questions to develop their understanding. If they don't quite get it straight away, they will press on until they do.
The best marketers will be able to create niche specific strategies because they know the field inside out. It's more than just knowing what your business is looking to achieve from the campaigns.
There is also the need for an understanding of commerciality.
You are going to need someone who is good at managing budgets and knowing what customers are looking for. These traits are just as important as having someone able to produce creative campaigns.
They do not communicate well
Digital marketers should be able to clearly and effectively communicate with you and your clients. This goes beyond the articles, blogs or social media posts they produce.
Going to events and conferences is key for digital marketers. They provide platforms to share knowledge of their industry with their peers.
Their attendance alone is enough to show them in a positive light, which by association, reflects well on you and your business.
And they should want to be doing these things. Great digital marketers show passion for what they do so regular attendance at local or nationwide meet ups is a sign they are keen to make an impact in the industry.
If you have hired someone that is not able to show these attributes, it's likely they are not right for the job.
They do not cope well with change
Adapting to changes in environment is at the very core of the digital marketing space. They should be able to adapt well and be used to markets shifting.
Methods today may not be useful tomorrow, so they must be able to evolve.
Digital marketers will be able to pick up on new and developing trends and are able to create new strategies before they become mainstream.
If you have hired someone who isn't able to adapt quickly enough or refuses to change their ways, your marketing strategy is going to suffer.
They don't make use of important data
There has never been a time where customer data is as available as it is now. All this data makes it so much easier to produce creative, personalised and effective marketing strategies.
Your digital marketer should be proficient with data analytics., using tool such as Google Analytics, Ecommerce data and other data reporting platforms is a must. If your eCommerce store sells on Amazon, your marketer should be familiar with Amazon SEO tools that are available to grow your online business.
If they haven't had experience, they should show a willingness to learn to come up with the best solutions.
This data must be managed and used properly however, meaning your marketer should be aware of how to use it correctly.
If you have hired someone who does not display these qualities, they're not likely to be the right person.
They don't share the same vision as you.
This is going to be a long-term relationship. You want someone that clearly wants to be part of the business' future.
If you don't get on with your marketer because you're too far apart in what your business should look like in the future, you should be looking to cut ties with them.
They don't keep you in the loop
Digital marketers will know that combining your business knowledge with their strategies will produce the best content.
They should be informing you frequently on positives, negatives and overall comments on how the campaigns are going. If they use an idea that is completely wrong, it's better to communicate it before going straight in and only noticing when it's too late.
By keeping in regular contact, you can work together to come up with solutions to problems that occur or can easily adapt to changes.
Conclusion
Poor hires can be expensive in terms of time and money.
This has made choosing the right marketing consultant more important than ever. Ask the right questions and take your time. The best person for the job is worth the wait.
Author Bio
Tom Buckland is the Founder of an organic marketing agency based in the UK. Specialising in increasing revenues on Amazon & Google, he's the #1 ranked Amazon marketing consultant with http://amazonseoconsultant.com/ & the owner of HQ SEO Ltd.