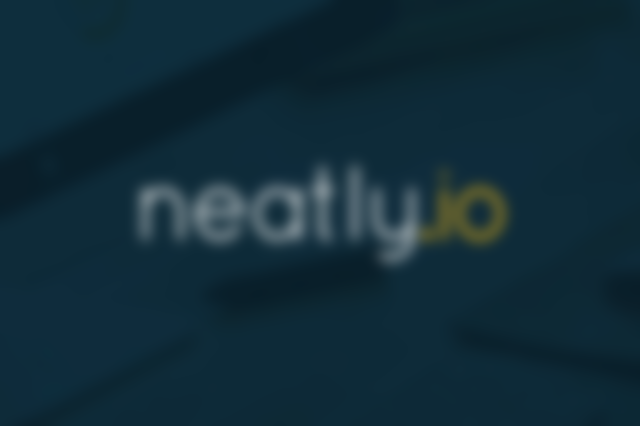 7 More Ways to Improve Your Sales
Recently we gave you 7 guaranteed tips on how to improve your sales and conversions, including a lot of the technical stuff you need to consider. This week I'm back with 7 more ways to help increase your sales, many of which are little more focused on your content.
Taglines
A company tagline is your first impression on consumer expectation. It is the most important critical element and expression of what we can do for you; it's like love at first sight.
Your tagline should set customer expectations, and answer any questions they might initially have upon landing on your page. Think of it as your elevator pitch – you're pitching your brand to potential new customers.
On average, 8 out of 10 people will read your headline copy, but only 2 out of 10 will read the rest.
E.g. "Beautiful, Affordable Interior Design By The Hour." –Homepolish
Authority & Authoritative Copy
Studies have revealed that authority has everything to with building trust and credibility; as children we were always taught to obey authoritative figures: Doctors, Professors, and Law-Enforcers; and this is something that innately sticks with us for the rest of our life.
You wouldn't be running your business if you didn't class yourself as an expert on the matter, whether it's selling ping pong bats or gardening tools. Your copy should reinforce that for your customers.
If a particular ping pong bat is the best for beginners, make sure your copy tells visitors that. Guide and advise your users using your copy and they'll come to trust you. Prospective buyers will then feel compelled and comfortable enough to buy from you.
Become the expert everyone WANTS to listen to.
Providing High Value to Your Consumers.
Create focused content that simultaneously aims to educate your audience and enhance your prospective buyers' sales experience. Think, 100-percent-free content.
What questions are your customers asking? What are they hoping to achieve with your product? Your content should answer these questions for them, not only will this help boost your authority, but it's the kind of valuable content that will keep them coming back to your site.
Tell Your Story.
Human beings are literally storytelling automatons. Our internal dialogue and entire sense of identity is attributed to this ongoing internal narrative; an autobiographical summary of self, it shapes our perception as we embark on new experiences, we are constantly redefining ourselves and telling our story. Is your brand consciously telling an absolutely spellbinding story?
Don't fall into the trap of thinking this means you need an eBook all about how your company came to be. Just make sure the passion that you have for your business is tangible throughout the consumer journey.
Also, consider letting your existing customers tell your story for you. Testimonials, case studies and guest posts from previous customers tell a clear narrative of how your business improved their lives/business/ping pong skills.
Build Your Email List
Opt-in promotional offers and hover-ads might be getting a bit of a bad rep these days, but when used effectively they can get amazing results. Using these tools can be a great way to build your e-mail list or customer database by inviting them to sign up to a newsletter or for a piece of gated content.
This allows you to regularly update your current subscribers and acquire new ones, build personable relationships of loyalty and trust, and encourage repeat business; all while informing your prospects of exciting new products or services.
It's crucial to split-test hover-ads and opt-in offer positions on your site. Placing relevant information, right in front of your unique and returning visitors, will directly and greatly impact sales and subscribers. Just be careful not to be too spammy!
Coding and Web Design, Don't Be Sloppy.
Generic website templates will kill your SEO. Page layout and appearance can and will be the difference between booming and busting sales.
Imagine for a second the collective impact of an unclear call-to-action, a broken link, a buried sales-letter, and a poorly constructed, lagging website.
Yes that free template might get you up and running but in the long run, you're not going to stand out from the rest of the stores using the same template.
Where possible, use custom design, even if it's customising that free template you're already using.
Split-Test.
One of the new babies of the marketing world, split-testing allows your company to separate your audience into two test groups in real-time. There are many tools out there that can help you to do this, some of the tools you currently use might even have the feature built in already.
As with email pop-ups, it's all about doing this properly. Test too many things at once, and you won't know what's causing the increase (or decrease). Test the wrong things and you're wasting time as well getting the wrong info. For more info on split-testing you should check out this post by ConversionXL.