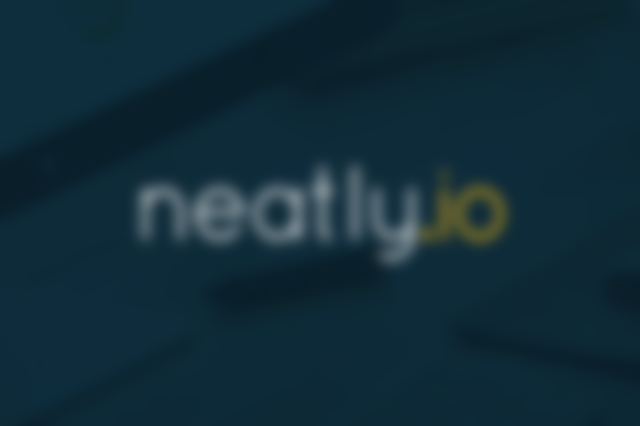 5 Tips for Using Marketing Automation to Improve Customer Experience
Customer experience has become one of the most important variables in the quest for long-term business success, and for a number of compelling reasons. For one, good customer experience translates into repeat business, which is of course the foundation of solvency in the modern business world. What's more, good customer experience means better reviews and more referrals, leading to increased traffic, better brand recognition and trust, and improved sales.
All in all, customer experience is the metric you should strive to improve if you are to ensure a successful future in the modern business world. Luckily, this has now become easier to achieve with marketing automation. With the integration of artificial intelligence across the business sector, companies are nowadays able expedite and optimize marketing processes for better results, less financial waste, and improve customer experience across the board. Here are the tips you can use to achieve the same.
Use it to gather actionable feedback
Brands that are just starting out need to research and gather deep industry insights in order to make the most cost-effective decisions. After all, running a solvent business requires working capital and plenty of continuous investment, so its best if the money you're pouring into your processes is geared towards the most promising and lucrative prospects. But it's not just about startups – established companies also need to conduct regular discoveries in order to stay competitive in the long run.
Needless to say, collating all of that data takes time and resources you might not have at your disposal. With marketing automation, though, you can turn large volumes of data into actionable reports in a matter of minutes, provided that you find the right reporting dashboard to find your brand's needs, niche, and goals. You can use AI-driven software to segment your target audience, devise engaging surveys, and keep track of all of your relevant KPIs from a centralised location, thus creating reports you can use to tailor your approach and ensure a better customer experience.
Tailor content to your audience
Nowadays, creating and publishing quality content is not enough to get all of your customers and audience members interested, or to take the desired action and become loyal brand followers. Indeed, you might have certain pools of customers that share the same tastes, needs, and content preferences, but you can't hope to engage all of them with the same blog post or video – you need to personalize your content offering instead. In other words, you need to match content to your online visitors.
People who follow you on social media or have subscribed to your email newsletter enjoy different content types, so you want to use smart algorithms to track their online behaviour and target them with the right content to suit their goals and reading preferences. Nailing their exact content needs will lead to greater engagement and will invariably motivate them to establish a more trusting relationship with your brand. And where there is trust, there is customer satisfaction.
Collate online and offline visitor data
There is so much emphasis nowadays on online customer satisfaction and experience that brands tend to forget just how important and powerful their online presentation is. Or rather, they tend to forget just how important it is for their long-term success in the field. Instead of focusing on improving only the online aspect of your customers' experience, be sure to include offline marketing automation as well to boost the customer experience in your own offices, store, or place of work in general.
For example, forward-looking companies are nowadays increasingly using visitor management app systems to boost offline user experience, make visitor engagement a breeze, and most importantly, gather valuable visitor data to turn it into actionable reports. You can use these reports to fuel your entire customer experience strategy and tailor your approach to the exact needs of your clientele. This way, you can complement online automation with offline automation, and close the loop on data analysis and management.
Discover and reach out to potential brand advocates
Brand ambassadors and advocates have become an essential part of word-of-mouth marketing in recent years, especially with the rapid popularization of social media. Also known as influencer marketing, the art and science of reaching out to potential brand ambassadors and getting them to spread the good word of your brand has, up until a couple of years ago, been a tiring and financially-taxing task. With automation, though, the entire process can take minutes.
There are numerous smart tools out there you can use to pinpoint the whereabouts of your ideal brand influencers in the online realm. To achieve this, you will also need to monitor the chatter on social media. Simply use the algorithm to match your industry, niche, preferences, and brand values with those of millions of potential influencers and you have yourself a list of people who can become your ambassadors. Now imagine the potential these individuals have to improve the overall customer experience when it comes to your brand as a whole.
You can also use AI-driven software to discover the customers and visitors that regularly engage with your brand. These are not influencers per se, but you can certainly transform them into brand advocates if you use the data to nurture them and target them specifically.
Ensure consistency and quality of service throughout the year
And finally, understand that long-term customer satisfaction requires long-term customer engagement as well as the cultivation of a trusting relationship between you. To achieve this, you will need to be consistent in your communication, you will need to maintain stellar quality across the board, and you will need to deliver amazing customer service throughout the year.
After all, the key to success lies in repeat business, and you can only get people to come back if they're happy with your service, and if your brand is memorable enough. You can achieve these goals by nurturing your customers with marketing automation software that personalizes follow-up emails, tailors deals and discounts, and reminds customers that you're thinking of them.
In closing
Customer experience is not just about optimizing your website's visuals or having a friendly support agent answer the phone with a cheerful voice. Long-term customer satisfaction depends on your ability to gather relevant industry data and transform them into actionable insights. Use these tips to integrate marketing automation in key areas in order to boost customer experience as a whole.