5 Skills That Will Help Grow Your eCommerce Business
Starting a running an eCommerce business can be hard work and sometimes it can be difficult to see what step you should take next in order to grow your business. There are many pros and cons to having an online business, as the internet can be both a blessing and a curse. The number of e-commerce businesses continues to grow and that means if you want to stand out from the crowd and be successful, you need to ensure you're on the top of your game. There are certain key skills that are crucial to focus on if you're seeking to grow your eCommerce business. These are skills you should not only try and hone and perfect yourself, but also skills that you should look for in potential employees. Here are five skills that will help you your ecommerce business find success.
Content Writing and Creation
One of the keys to running a successful business is creating high quality content that is going to drive traffic to your site, build trust amongst your potential customers and attract new leads. Creating valuable content is a way of communicating with your audience and helps to build credibility. Create content that has relevance to your customers and answers the questions that they might have.
If readers get something out of your content, if they are informed or entertained by it, they are more likely to buy your products. For this reason, content writing acts as an effective sales pitch because rather than directly selling to a potential customer, you are teaching them about an aspect of their life that your product can help with.
It helps to change the user experience of your site and to present your products in a more interesting and personal way. In order to grow your eCommerce business, make sure that are putting time and resources into content creation, with a publishing schedule and regular content being produced. Be sure to proofread and edit anything and everything you post because a few spelling mistakes can have a big impact on the credibility of your site.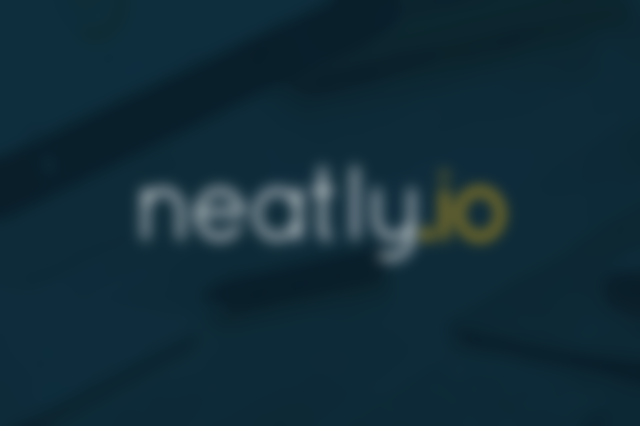 Data Analytics
If you're running an eCommerce site, in order for it grow, you need to have an understanding of analytics and be able to read data and recognise what it means. Being able to reach customers in a saturated market relies on optimising your site, improving your operations and managing the needs of customers and to be able to do all this better, you need data analytics. Those with successful sites are the ones who examine the
facts in front of them and use these to make good business decisions.
The beauty of an online business is that every day there is information to look at that tells you about how your business is doing. By seeing what content drives traffic, what products are popular, what customers engage with and what pages don't get any traffic, you can enhance the running of your business.
However, one problem eCommerce entrepreneurs may encounter is having too much data to sift through. Big data refers to the combination of both traditional and digital data gathered from inside and outside of your business and determining what data to use or how to harness the raw power of big data can be difficult. Used effectively, big data provides deep and meaningful insights into the world of online business and big data analytics can help in timing your content distribution and figuring out patterns that result in higher profits.
If you are not particularly tech-savvy it is a good idea to look into hiring somebody who does have these skills. Hiring somebody with experience in data analytics means that they can concisely give you the information you need to have to make business decisions. It is useful, however, to look into learning more about analytics if you're invested in running your business in the long-term. A short course in analytics, big data and data science could be the starting point you need to gain the knowledge required for making sense of what is happening with your site.
Social Media Prowess
Living in the digital age, social media is a hugely significant part of our day-to-day lives. We use it for both personal and professional reasons and many of us spend hours a day trawling through Facebook or Instagram, using it a source of news and events and a way to socialise and check-in with friends. Regardless of what your eCommerce business sells, social media can be used to help your business grow and to drive traffic in unique ways.
You can use social media to keep your customers up-to-date, to create a sense of community, to share your content and to promote your product. Being active on your social media pages allows you to prove quality customer service and be on-top of any complaints or issues customers may be having with your products. This is the type of behaviour that builds brand loyalty amongst customers and turns one-time customers into lifetime devotees to your business. It also demonstrates to potential customers that you are invested in the happiness of those who buy your products and this builds confidence because it shows that your business is transparent.
You can harness social media to do some 'social listening' and see what people are saying about your business in different spaces and use this information to improve your products or other aspects of the running of the business. As well as this, depending on the social media platform you're using, you can do brand storytelling. For example, using a medium like Instagram you can create visual content that tells a story about your brand.
If you are new to social media, doing a short course on how navigate different social media platforms and leverage its power can be useful. You can courses such as these online over the course of a couple of months at a pace that suits you.
Search Engine Optimisation (SEO)
SEO is an important part of any eCommerce business and boosting the SEO of an online business is one way to find success. For many eCommerce sites, organic search is the main source of traffic so this means if you aren't actively doing keyword research and using this to create optimised content and improve your site, then you're likely to fall behind in terms of Google rankings and how successful your business is. The aim of keyword research and SEO is to help search engines locate your site and to do this they need to understand your content. If search engines can find you, your customers can find you. As they say, you have to be in it to win it and It's a cost-effective way of improving your traffic and it has l
ong-lasting results.
Often businesses, depending on their size, will outsource SEO work to a company that specialises in this field. As the role of SEO becomes more important in the digital age, this is definitely worth considering as an expert with the relevant skills will be able to help your eCommerce business in way that someone with those expertise wouldn't be able to. It is a good idea to do plenty of research before hiring an SEO company to do work for you. First consider what you're looking to achieve with their help and how you will measure success, and second, investigate 3 or 4 companies and their quotes before making a decision. Look at the prior work they've done and any testimonials or reviews the company might have. You should make your decision on a combination of referrals, price structure and similar communication styles.
Graphic Design
As an eCommerce business, your website and logo are crucial to the success of your brand. For this reason, graphic design skills and an understanding of designs that work an those that don't will help to grow your business. Every piece of content you publish, whether it be a blog post, a leaflet, an email or an infographic, says something and sends a message about your brand. An unprofessional or sloppy design is going to impact the credibility of your brand and undermine your work. In contrast, good, clean, consistent design helps to build your brand profile and highlight the high-quality of the company. You should especially consider the look of your logo because when people see your logo they will make certain associations about your business and the brand. A cheap-looking logo is not going to do wonders for the how professional people think your company is. All aspects of graphic design should be considered and thought-through when it comes to growing your eCommerce business.
As the owner of an eCommerce business, you may not have graphic design skills yourself. If this is the case, like with SEO, you may outsource the work to a freelance designer or hire an in-house graphic designer. When looking to hire a graphic designer, keep in mind what your design needs are and what your budget is. Make sure to make the work sound appealing to the graphic designer (it's a two-way street) and to properly look into their past work. You want to a designer whose aesthetic suits your brand.