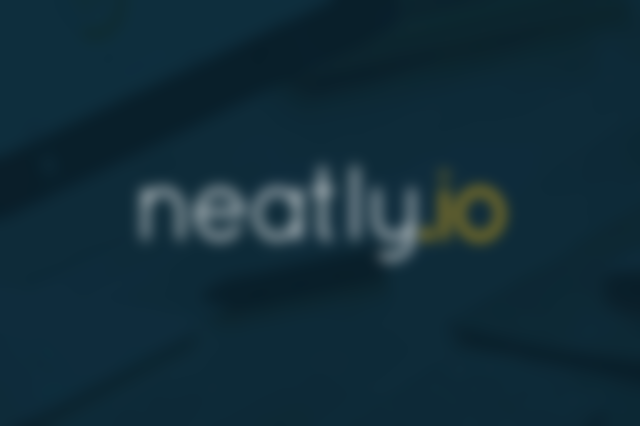 5 Reasons to Have Live Chat on Your Ecommerce Site
When you're running a brick and mortar store, if a customer has a question about your product or service, you can give them an answer instantaneously. You can then engage them in a conversation and easily convert them into a paying customer. Job done!
It's a little harder to do that with websites. If a visitor to your site has an issue, they probably just send you an email, if they can even be bothered to do that. By the time you get back to that email – they've probably gone and bought the product somewhere else.
That's where live chat can help.
Live chat is not a new technology, but it's recently become a growing trend on sites to see that little button or box in the bottom corner of the site. What's more, it's fast becoming more affordable and easier to use for smaller businesses.
There are a whole bunch of live chat options out there, from free options, to those with a ton of integrations available, but do you know what the benefits of having that little box on your site is?
There are a whole host of benefits to having live cha, but here's 5 that we think make it particularly worth it.
Increase in Conversions
Just like in a physical store, a potential customer might have many questions. When shopping online and you're unable to try out, and physically see the product you're buying, you might have a few questions you need answering before you purchase.
With the addition of live chat, customers can ask all of their queries around the product and its features, and get them answered in real time. Live chats can result in quick conversions in such cases.
This is especially true for those customers who are almost sure, but need to know the details of a particular feature, or product delivery details, before they can make up their mind. Live chat then acts as a gentle nudge, which converts them from potential customers to actual buyers.
Opportunity to Up/Cross-Sell
There is every chance that a customer who has come to purchase on your site might potentially be convinced to go for a better product or add additional products to their basket.
Often when you're shopping you tend to head straight for the product that seems the most reasonably priced for what it is. After all, that's what we're all hunting for isn't it? The best bargain. However, that's not always the best product for us.
Sometimes the cheaper product suits our needs much better, but sometimes you do actually pay for what you get, and it's worth investing a little extra.
By engaging customers in a live chat, you can find out what their needs are with regards to that product and then recommend a better product out of your collection. Think of it as upselling, but don't be scared to recommend something that's cheaper if it suits their needs – that's called amazing customer service.
Another important marketing tactic which can be effectively employed using live chats is cross-selling.
Suppose a customer is purchasing a high quality car shampoo. They might be interested in hearing about some of the high quality cloths you stock too – after all, what's the point in buying a top notch shampoo if you're going to ruin it with a dirty sponge? You can point them in the direction of the best cloth or a bundle that includes the shampoo they were looking at purchasing.
Reduce Support Cost & Improve Support Quality
Running a live chat doesn't require a dedicated centre of staff on call at all times. In fact you can easily run the support with just a couple of team members.
Live chat offers the instantaneous responses of telephone support with the flexibility of email support.
When team members are available, you can resolve or answer any queries immediately, often multiple at one time. Some of these queries can also be resolved quicker; team mates can confer with each other without being put on hold. As the team notices which questions are being asked more regularly, you can set up templated replies.
Compared to tele-support, live chat does offer great savings in terms of number of chats that a single chat agent handles. Overall, this helps with your ROI and keeps your customers happy!
Improves Customer Experience = Improves Customer Loyalty
The quintessential aim of customer support is to ensure that customers are satisfied at the end. Satisfied customers are more likely to be loyal customers who might also become brand ambassadors.
Live chat is quickly growing to become the preferred channel for specific support queries and a report from Smart Insights suggests that out of the available support channels, live chat has one of the highest satisfaction rates. If that's not a reason in itself for you to get live chat, what is?
Valuable Customer-Specific Data
With most live chat software come the tools you need to track the conversations you're having with your customers, and with that comes a wealth of data.
You can get information such as location of the user, the type of device they are using (desktop, mobile, tablet), how often they visit your site, for how long a duration they stay on the site and which site has referred them to your website.
These are important factors in determining a lot of customer servicing features. One example of good use of this data is that if the data shows that customers are increasingly accessing the website from mobile devices, then the site should be optimized for mobile responsiveness. Otherwise the mobile customers might potentially be lost due to poor site design and display on mobile.
You can also track the types of questions that your customers are answering and which can help you to answer pain points.
If there's one particular question about delivery costs that keeps popping up, maybe you need to make sure that your Delivery Information page is more visible and easier to understand.
If customers keep complaining about a poor user experience on your checkout, then you might want to spend a little time reviewing your design.
Live chat can also make it easier to track which products and features your customers would love to see on your site – giving you a user-generated road map.
---
As you can see, there are a variety of benefits which a live chat support system might provide to your business, not limited to increased sales, better customer experience and better application of sales and marketing strategies to targeted customers.
Have you seen great results from using live chat on your site? Let us know what you think below!