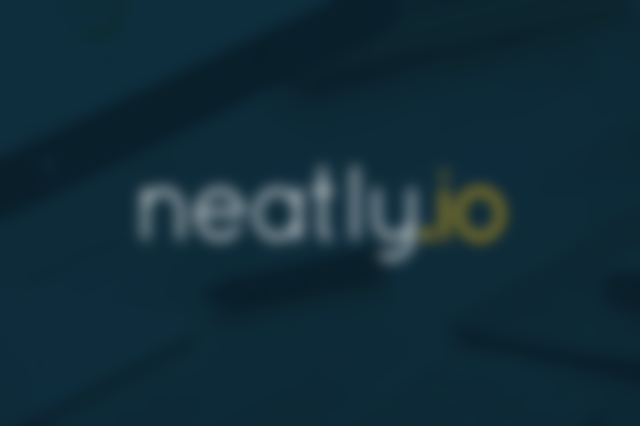 5 Killer Ways to Effectively Sell on Amazon
Let's face it, Amazon has become THE online shopping destination for pretty much everyone. From diapers to TVs, Amazon pretty much sells everything a household needs. While Amazon has always been growing at a rapid clip, the introduction of "Amazon Prime" has elevated to the stratosphere. Now days, online businesses need to seriously consider a presence in the mega marketplace. After all, they have the buyers. But getting exposure has always presented a challenge, especially for businesses just getting started. With so many similar products already listed, how do you make your offerings stand out?
Here are 5 ways to effectively sell on Amazon.
Create amazing product descriptions
Ever since I started blogging, fellow bloggers taught me that building your brand is very important. The same principle applies on Amazon. While getting your products elevated in the marketplace presents numerous challenges, I always encourage people to focus on the basics. In this case, start with your product description.
Begin by identifying your target marketing and ask yourself one simple question: If I was interested in this product, what are the key things I'd would I want to know to make me believe I cannot live without this purchase?
Remember, connecting with your audience is the key to selling successfully online. Therefore, to create a compelling and irresistible product description, you need to identify with them. Also keep in mind, studies have shown building an emotional connection with your audience improves conversions. So don't be afraid of using emotionally charged content when writing a product description.
According to Kelly Fedio, founder of One Savvy Life, you should first focus on identifying your niche and the products you want to sell. Then, you determine proper pricing based on your research of different competitors.
Determine Which Amazon Seller Account to Get
Once you've determined what you want to sell, figured out your price points, collected your images and created your product descriptions, you'll need to investigate which Amazon Seller account works best for your business.
Here's a brief overview of your options with pricing:
With the Individual Seller account, Amazon charges you $0.99 per item sold. On the other hand, the Professional (Pro) Seller account charges a flat monthly fee of $39.99 per month regardless of how many items you sold.
If you are really serious on selling stuff on Amazon, you should strongly consider opening a Pro Seller account. It also has business reporting features as well as other seller perks that can help you grow your Amazon business.
Drive visitors to your Amazon Store
Just because you put up the page with some products on it doesn't mean your work is done! You still have to promote your page! Amazon offers a variety of ways to drive traffic to your store, but these options come at a cost.  These include using Amazon Sponsored Product Ads, Amazon Internal Promotions and Fulfillment by Amazon.
If your just starting out, or don't want to deal with the headaches surrounding fulfillment, you should definitely consider is Fulfillment by Amazon (FBA). With FBA, Amazon warehouses your products, ships, handles all customer service and returns on your behalf.
Here is how FBA works:
Theo Prodromitis, a well-established Amazon seller, It also helps to do the following:
test advertising, promotions, and deal opportunities

refresh listings

look at the top 100 listings for inspiration
Encourage Reviews
Since you're just starting out with your Amazon business, it is important to get feedback from buyers. Like it or not, reviews have been proven to improve sales. And once a question or negative review is posted, respond immediately.
According to Fudio, doing so demonstrates you not only care about the customer, it also shows potential customers your attentive to their concerns and willing to assist if problems do arise.
Outsource What You're Not Good At
While giving up control may be uncomfortable for some, it outsourcing will help you in the long run. Let's face it, no one is really good at everything. Not only that, trying to do everything yourself will result in burnout and eventually put your company down a bad path which can result in a early demise.
Greg Mercer, CEO of JungleScout put together a service called Jungle Market which connects sellers can hire various types of freelance professionals like photographers, graphic designers, copywriters, translators, and more.
Bottom line is this, know what you are good at and outsource the rest.
Conclusion
If you are serious about selling online, having a webstore isn't enough. You need to consider Amazon as a legitimate channel to advertise and market your products. Everyday, hundreds of thousands of potential buyers are actively search for products and not having your listings up means your missing out on a lot of sales. And while you have little chance of moving a high-volume of products initially, a combination of intelligent marketing and competitive pricing will put you on your way to completing your first sale.
It also helps that you can collaborate and seek advice from fellow sellers who are willing to help. Individuals who have achieved success can be an abundant source of great information and most are happy to share their experience and offer sound advice.
Just remember, you can't achieve the level of success you desire unless you take the first step. So in the words of one of the most iconic brands of the 21st century, "Just Do It."
Author Bio – Mary Elaine
With a business degree in Business Administration in her holster, Mary set forth to study, learn and become an expert in everything eCommerce. She's the Chief Content Officer of PinnacleCart. Outside of catching up on the latest business trends, Mary enjoys spending her time going to the beach, hanging out with friends and catching a good soccer game.