5 Google Analytics Hacks to Improve Your SEO
Businesses must monitor the performance and metrics of their websites for numerous reasons. For instance, they should know how many visitors they attract as how well their content resonates with visitors.
Website performance also involves search engine visibility and SEO. Your website and landing pages should appear on relevant searches to help you generate leads and convert sales. Use the following Google Analytics hacks to measure the performance of your website and improve your SEO. 
Create filters to see Additional Keywords
When Google began encrypting search queries with SSL, they stopped sharing a lot of valuable data with Google Analytics users. In places where you used to see search keywords and queries, you now may see "not provided."
In other words, Google knows what the search was, but they won't share that information with you. You need this information to know what Google searches are connecting people with your content.
Although no way exists to recover the blocked information, you can use filters to give you vital clues that help to fill in the blanks.
To use this hack, you must create a filter that finds records that have "not provided" as their search term. Subsequently, you need to discover what page each "not provided" query landed on. Finally, you can insert the page information into your keyword reports to get a clearer picture of how your SEO performance.
Track Competitors to Find Link Building Opportunities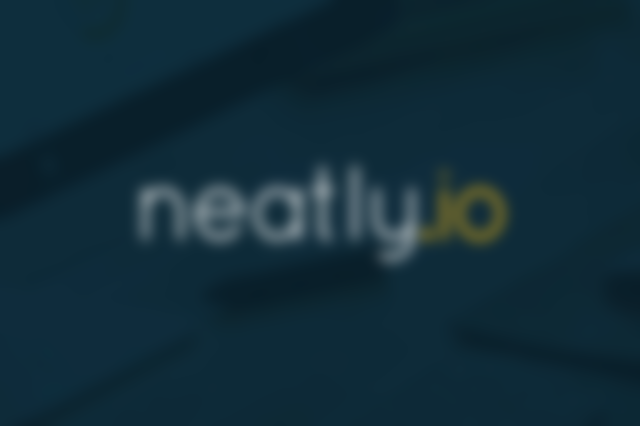 Google ranks sites that have many incoming links higher than sites with few or no inbound links. Furthermore, Google evaluates the quality and relevance of inbound links. For this reason, link building has become an essential part of SEO.
You can turbocharge your SEO by using third-party analytics tools to identify and monitor your competitors. Choose the sites that send your competitors' site the most traffic as a possible source for an inbound link.
Before doing anything else, visit those referring sites to evaluate them for quality. If they happen to be scrapers or other low-quality sites, ignore them and look for others. Add suitable link partner candidates to your link building campaign.
Afterward, use Google Analytics to measure your success. Check your referral report for incoming traffic from the websites that you targeted. You should also enjoy a healthy boost in page rank.
Track Referral Traffic for even More Link Building Opportunities
Data analysis tools help to streamline all your business processes, including SEO. Guesswork doesn't cut it anymore – analyzing data is the new norm. Google Analytics can help you work faster and smarter by eliminating guesswork. By taking a data-driven approach, you can dramatically improve the performance of your website and its content. The actionable insights you glean can help you understand what SEO tactics work and which ones are wasting your time and effort.
In addition to using third-party tools to identify link partners, you can use Google Analytics to capitalize on your own. Contact the websites listed in your referral report and ask them to add additional links elsewhere on their site.
You can access this report by clicking on "Acquisition" and then "All Traffic" in your Google Analytics account. From there, click the "Referrals" option. There, you can view the sites that send traffic to your website.
Analyze Landing Pages
Landing pages are the pages that your visitors first see when they arrive at your site. People can arrive on these pages from search engine results, links from external sites or advertisements. Landing pages help visitors convert because the content of those pages is specifically optimized for them.
Google Analytics provides a "Landing Pages" report that gives you essential information for measuring performance and improving SEO. Fortunately, you can use hacks to improve the value of this report.

Source
Ordinarily, your landing page report will tell you how many visitors entered your site on a page and how long they stayed. The report also displays the "bounce rate" for each page, helping you to identify content that fails to engage.
You can make your landing page report more useful by clicking the "Secondary dimension" button and adding "Source / Medium". This hack is useful because it reveals how people find your landing pages, helping you to focus on the sources that drive the most traffic.
Improve Old Content
In Google Analytics, click "Behavior," "Site Content," and then "All Pages" to see a list of all your pages sorted by page views. While this can help you identify popular content, you can sort your list in reverse order to identify old and unpopular content.
Systematically, you should visit each of your worst performing pages and refresh them. In addition to checking for formatting and page speed problems, look for ways to improve content.
For example, you might discover that a page contains outdated or obsolete information. You can breathe new life into it by providing new data and drawing new conclusions from it.
Sometimes, a page may have "thin" content that fails to adequately cover a topic. You can respond by augmenting your content with additional information.
Be sure to track the pages you update and monitor your analytics results for performance improvements.
In conclusion, by using creativity and ingenuity, you can improve Google Analytics to make your SEO better than ever. As you implement the above hacks, look for other ways to enhance the reports and extract more insights. You will soon discover that Google Analytics is your most valuable SEO tool. Best of all, it's free.
BIO: Eric Gordon is an independent business development and marketing specialist for
SMEs. He loves sharing his insights and experience to assist business owners in growing their revenues. You can find Eric on Twitter @ericdavidgordon