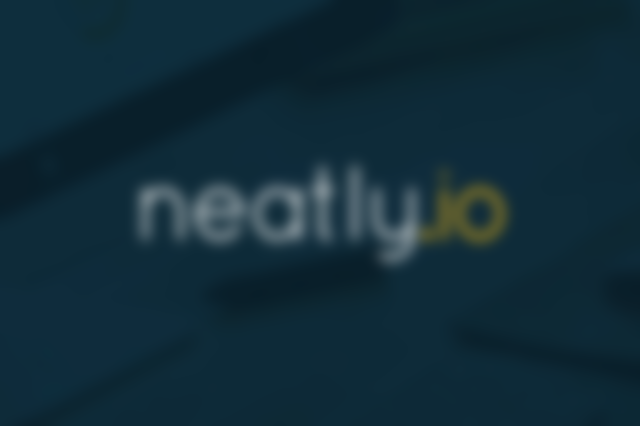 4 Steps to Optimize Your B2B Content
According to a survey by Clutch, nearly 90% of B2B audiences consume business-related content on a daily or weekly basis.
B2B companies can capitalize on these consumption habits and engage their target customers through strategic content planning.
Specifically, through creating content that B2B buyers will encounter when they start their purchasing process on search engines and that directly addresses their level of purchasing intent, you can guide them toward purchasing from your company.  
This article explores how B2B companies can maximize the results of their content using three best practices:
Quality search engine marketing (SEM)

Accessible content

Content aligned with the sales funnel

Integrate video with your business content
1. Invest in Search Marketing and Social Media
B2B buyers begin their purchasing process using search engines. They also rely on search and social media as reference points that guide them through their entire purchasing journey.
To engage customers throughout their purchasing decision, B2B companies need strong search marketing and social media marketing strategies.
To reach your B2B audience on search, review and invest in SEO and pay-per-click (PPC) advertising.  
Investing in PPC gains immediate visibility for your content at the top of search engine results pages (SERPs), which helps establish familiarity with your brand and content.
Through PPC advertising, you can determine the keywords and content that are most engaging for your target B2B audiences.
Using this data, you can inform how your structure your organic SEO services. Effective SEO provides which long-term visibility for your content on search engines.  
A strong social media strategy also helps promote your content to B2B readers and indirectly supports your SEO efforts.
For example, IBM uses Facebook to showcase product videos with links leading back to the resources section of its website.
Search marketing and social media are essential to the success of B2B content because they are the two sources B2B professionals turn to when seeking information.
2. Make Your Content Accessible to B2B Audiences
You want your content to be as accessible as possible for B2B audiences.
Many companies use their content as a lead-generating opportunity and ask for readers email address or other information in exchange for access or a downloadable version of their content.
Though this is tempting based on the value of the customers that engage with your business content, introducing extra steps such as pop ups or forms causes people to bounce off of your site.
So, rather than put your content behind a lead-generation wall or on a downloadable PDF, publish content directly to a web page.
If you are sold about driving downloads or collecting leads from your content, at least allow users the option to decline, exit out, or scroll past your offer.
For example, Backlinko provides the option to download their "Definitely Guide to SEO" to readers, but also publish the full article online for people to consume.
Source: Backlinko
Your primary objective for publishing business content is for your target customers to engage with it. Make that process as easy as possible on the consumer to improve the chances your content has an impact on their likelihood to purchase from your company.  
3. Create Content for Every Stage of the Conversion Funnel
To guide your audience through their purchasing journey, design your  content based on the different stages of the conversion funnel.
Clutch's survey indicates that 45% of B2B audiences read content to stay informed about the industry trends. These audiences fit into the "awareness" stage of the sales funnel, meaning they are looking for the answer to business issue or point of curiosity.
Source: Crazy Egg
To engage this group, publish  informational and educational content such as tips sheets and "how-to" articles that address the sort of issues that your target audiences likely have.
Use keyword research to determine the sorts of terms and topics that people in this stage frequently search that are relevant to your business and inform the topics of your content.
In the "interest" stage of the conversion funnel, B2B audiences research your products or services using product descriptions and testimonials.
Publish case studies and customer testimonials that link to product information to engage interest-stage audiences and advance their interest in your company as a services partner.
B2B audiences in the final stages of the conversion funnel, the "decision" and "action" stages, are most likely comparing your products and services to your competitors', so reviews and comparison content are valuable.
Make sure your company has reviews on popular directory sites and platforms.
B2B buyers rely on reviews to make purchasing decisions. Encourage your former clients to leave reviews for your company after you wrap up a project.
4. Integrate Video With Content to Improve Engagement
Content marketing isn't limited to text-based blogging. Use video to capture and hold your audience's attention throughout every stage of the conversion funnel.
Video case studies are especially engaging for B2B audiences. Featuring your employees and customers talking about your products and services is an excellent way to engage and win new B2B customers.
For example, Walker Sands Communications compiled customer quotes from into a fast-paced, entertaining review-type video.
Video production services adds a compelling element to your audience that gives B2B audiences added context and insight about your company and products.
Content Marketing is Crucial to B2B Conversion
Content  is the foundation that guides B2B audiences through their purchasing process.
Invest in high-quality search and social marketing and offer easy access to your blog content to drive traffic and encourage visitors.
Tailor your content to different stages of the conversion funnel and consider integrating video to engage and guide B2B audiences toward purchasing your product or service.
Bio: Grayson Kemper is a Senior Writer for Clutch, a B2B research, ratings, and reviews company in Washington, D.C. He specializes in emerging technologies and SEO services research.