14 WooCommerce Extensions Worth Splashing the Cash For
Over the last few weeks, we've been sharing which extensions we've loved for some of the different ecommerce platforms we've worked with. Last time we shared our favourite free extensions for WooCommerce, but as we found with Magento, sometimes you need to put the money in, in order to get the value from it!
To make it even simpler we thought we'd break it down into one-off payments and subscription extensions, so without further ado….
One-off Payments
1. WooCommerce Bookings
If you are looking to manage bookings or events online then this extension provides you with all the tools for the job.  A wide range of features including:
Set Time Slots
Multi Person Bookings
Create bookings via admin panel
Custom Email notifications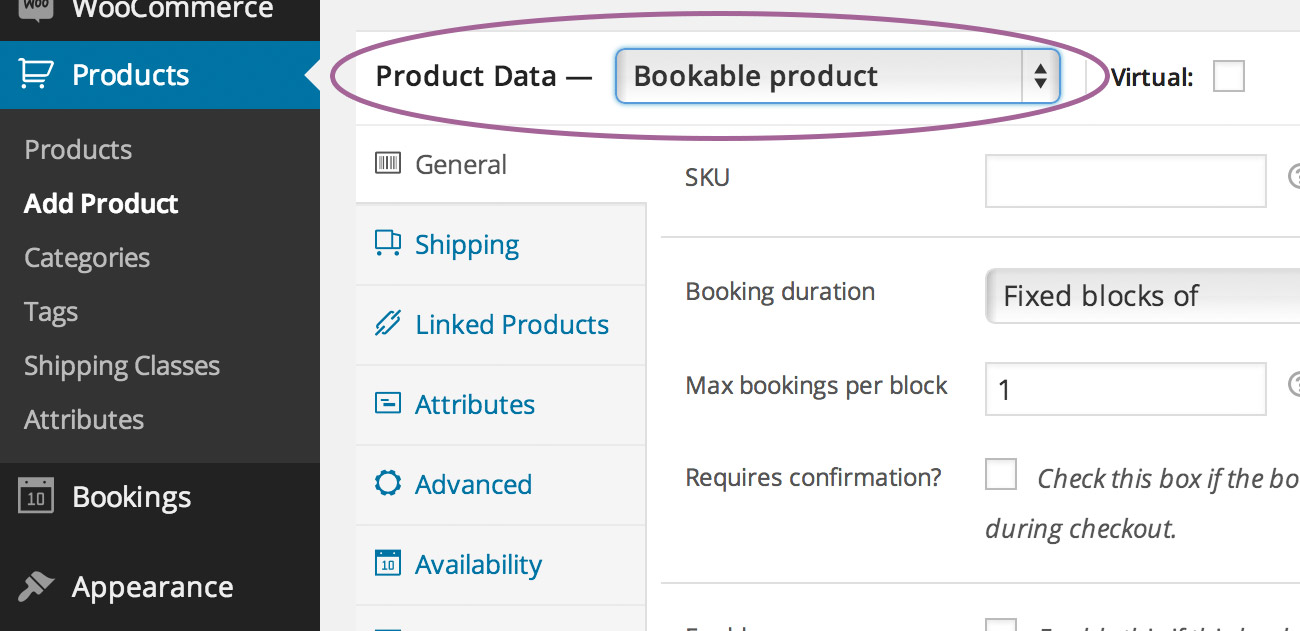 2.  WooCommerce Subscriptions
Subscriptions are big business in online commerce; a recurring revenue will increase your customer lifetime value and allow you to nurture the relationship with your customer.  So whether you are selling coffee, jelly beans or any product that a customer could benefit from on a regular basis, you have yourself a subscription based business opportunity.
This extension provides you with a range of features and works with over 25 payment gateways for you to consider.
3.  Table Rate Shipping
If you are looking for more complex shipping options then this is the extension for you.  Table Rate Shipping allows you to add multiple rates per shipping zone and add multiple rules by class, price and weight.
Some notable features:
Add multiple tables of rates per shipping zone
Several types of table rate calculation: Per order, Calculated per item, Calculated per line, Calculated per class
Add rules based on Weight, Number of items, Number of items by class and Price
Add costs per row, per item cost, a percentage and per weight unit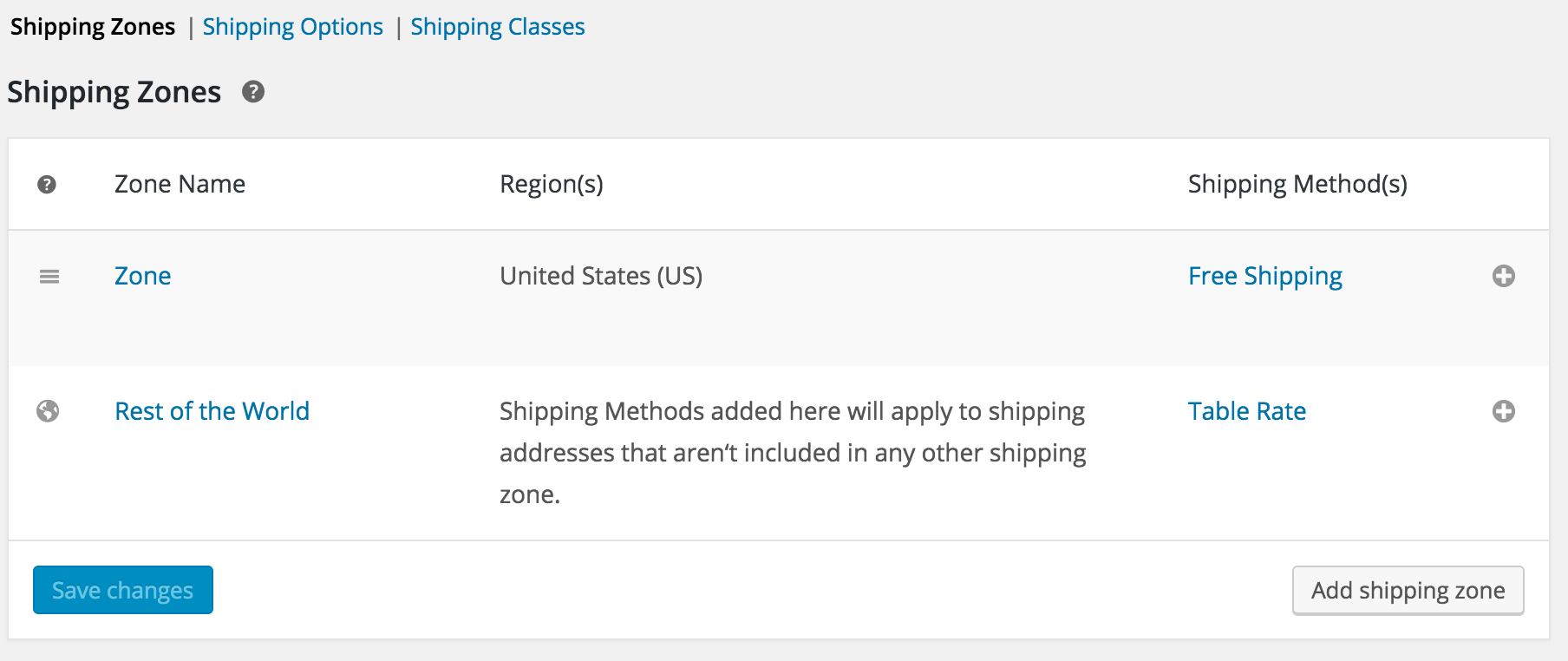 4.  Print Invoices & Packing Slips
This extension should be on your 'must have' list, as you start to grow your online business and more and more orders are leaving your door everyday, a picking list will become your new best buddy!
Professional Invoices and Packing notes are a must for maintaining a positive image of your company throughout the sales process.  Let's face it, a handwritten note with order details just won't do (even if you do pass it off as 'crafty')
This extension will allow you to easily customise your Invoices, Packing and Picking Slips.
5.  Shipment Tracking
You might use a third party to deliver your orders, however, until that order is in the hands of your customer, it is your responsibility, so with this in mind it makes sense for you to keep your customers up to date at all times.  This extension allows you to automatically send a link to your customers so they can track the progress of their order at their convenience.
6.  WooCommerce Points and Rewards
A points and rewards system is a great way to increase your return custom and improve retention rates.
With this extension you can reward your customers based on a number of actions including purchase, and you can override point settings on a product level to encourage the sale of certain products.
The admin options will allow you to manage your customers and points in an easy to understand format and provides you with full control over your loyalty program.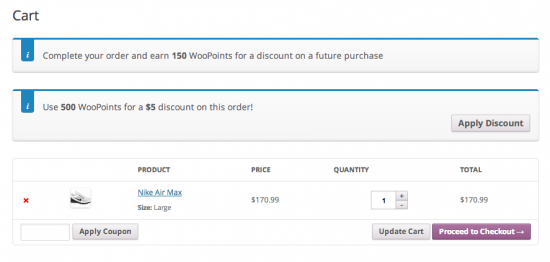 7.  WooCommerce Additional Variation Images
If you are selling an item with multiple variations i.e. colour, then this extension should be on your 'must have' list.  As your customer selects a particular option, the corresponding image will update and be relevant to the option selected.
I believe that this functionality offers a great user experience and can reduce your returns, particularly if you have similar colours or sizes. By clearly identifying the product, you can minimise any 'ordering by error' and the customer will be clear on exactly what they have ordered.
8.  WooCommerce for Mailchimp
We tend to be a little biased with Mailchimp but it is the one we are more familiar with and have worked with the platform many times, however there are more options i.e. Aweber, Constant Contact, Campaign Monitor etc..
This extension allows you to sync all of your customers with your Mailchimp list and start sending them your beautifully created emails.
With this extension you can also segment your customers and email them based on a number of triggers i.e. how often they purchase, what they purchase etc. There are a number of features which are great for customer retention.
9.  WooCommerce Delivery Date
The premium version of this extension provides you with a wide range of features, some of the most notable are:
Delivery date picker, integrated into the checkout process
Specify dates where deliveries are not available, e.g., holidays, closed periods or other situations
Display the estimated delivery period, instead of a date selector
Disable specific date ranges for shipping to specific countries or states
Shipping calendar within WooCommerce admin panel to see an overview of upcoming shipments and easily manage your orders.
Choosing your desired delivery date provides your customer with a convenient choice, particularly if the product is cumbersome and someone is required to sign for it on the day.
Subscription Based WooCommerce Extensions
1. Shipper HQ
I have written a previous post on how I believe comprehensive shipping options can provide you with a competitive edge and Shipper HQ provides you with the tools to do this.
With a wide range of features include custom carrier rules, collect in store, delivery date selection and more, with an easy to use dashboard, you can take full control over your shipping options and turn them into a competitive advantage for your business.
Company – Shipper HQ
2. Trusted Shops
Reviews are important; they will improve your conversion rate and also enable you to capture valuable feedback about your business and service.
Trusted Shops is a feature rich review system that will integrate with your WooCommerce store and contact customers automatically requesting reviews (you have probably had one similar yourself).
Company – Trusted Shops
3.  JustUno
JustUno has a wide range of features that easily integrate with your website that will allow you to engage with your users while they are browsing your site.  With a wide range of options to segment your customers and reduce your bounce rate, this is a excellent addition to your marketing stack.
4.  OneSAAS
OneSaas is a great tool that allows you to easily connect your WooCommerce site to a number of CRM and accounting tools including Xero, Freshbooks and Quickbooks saving you huge amounts of time in data entry duties.
Click here for a full range of integrations
5. Zapier
With over 500 integrations, Zapier will allow you to connect your WooCommerce store to a wide range of platforms based on a predetermined action.  With a premium account you can also set up multi sets, this is a particularly powerful tool as it can allow you to automate some of your order and marketing workflow.  If you are just looking to test it out, why not try one of their ready made apps.
Got any other extensions you'd recommend? Let us know in the comments below.