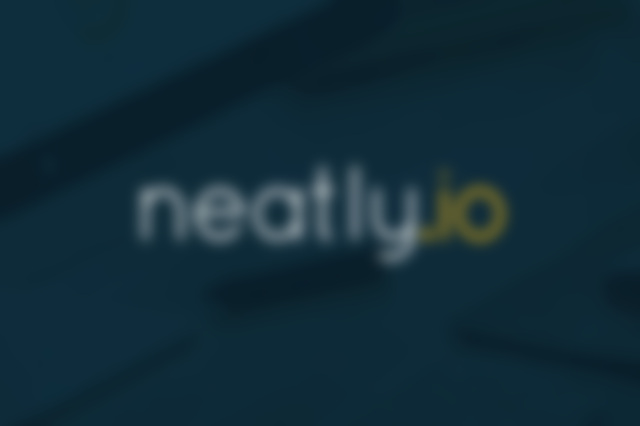 11 Customer Emails Your Ecommerce Store Needs
It's often enough to think about getting your eCommerce store set up, what with the technical work involved and getting all your products set up, that it's easy to forget about a key component of your business – your customers.
Part of focusing on your customers is the emails that you send to them, and with so many different ones that you could use, I've created a checklist of the 11 must-have emails you should have set up on your eCommerce store. I've broken them down into 4 types: pre-purchase, abandoned carts, transactional, and post-purchase.
Pre-purchase Emails
1. Account Creation / Newsletter Sign Up
When a customer signs up to your website, one of the first things that they will expect to receive is a welcome email. Here is a prime opportunity to let customers know what to expect from your newsletter; what content will they receive and how often you'll be emailing them. You could let them choose what kind of content they want to receive in this first email, which can help prevent against unsubscribers.
As for someone who is yet to purchase anything, you can also kickstart their purchasing journey with a 'Welcome to our community!' discount.
2. Regular Content
Once you've set expectations with the customer, you can start sharing your content in order to build a relationship with them.
Remember, don't be too promotional or you'll only push them away. Instead, focus on content that will help and interest them.
Selling fly fishing equipment? Give them tips on the best rod action and knot tying. This way, you'll become synonymous with fly fishing, so the next time they need some gear, you can imagine who they'll think of.
3. Recommendations based on Interest
Not all businesses will be able to do this, but if you can track which pages your customer viewed whilst logged in, this is a great way of personalising any promotional emails that you do send. If they've already been browsing the Occasion Wear section, you know that they're going to be more interested in content and offers focused on that category.
(If you are looking to push the boundaries, you could check out the Google Prediction API)
4. Out of Stock
A customer might try to purchase a product, but unfortunately you don't have stock available at the time. It's a great opportunity to get them to sign up for an alert email to notify them as soon as you have more available. It's pretty much a guaranteed conversion.
Abandoned Cart Emails
5. Forget Something?
We've all been there, you're shopping online, add a few things to your cart and get ready to pay….. Then something distracts you or you decide 'Actually, I'm not gonna buy it right now'. Your customers will undoubtedly be the same; in fact $4 trillion worth of merchandise was expected to be abandoned in 2015.
One of the simplest methods to regain some of those sales is to send those customers an abandoned cart email. Reminding users that they'd recently visited your store might jog their memory and rekindle that purchase.
Transactional Emails
Transactional emails are those you send when you've successfully converted a customer, hurrah! The majority of these are emails that are expected by the user, so if you only focus on a few emails, make sure you have these in place. But don't think that means you can leave out the personality, use these emails to build excitement about their arriving purchase.
6. Order Confirmation
Although all you need to do here is confirm their order, like I said, that doesn't mean you should only put little work into it. Go overboard and make sure your customer has all the details of their order, know what to expect next (how soon it will be dispatched etc), as well as pointers to where they can go if they need support, or to make changes to their order.
By giving them as much information as possible, not only are you helping the customer, but you're helping yourself. Your customer will be more informed, and less likely to require time from your customer service team for simple matters.
7. Order Updates (Including Shipping Notifications)
Typically, this will be an email to let customers know their purchase is on its way. Ideally you should include information that allows customers to track their order. This not only keeps them updated but can help get them excited for the arrival of their purchase.
8. Feedback
Just because your customer has received their purchase now, it doesn't mean that's the end of your communication. A few days after they've received it, you should ask for feedback. What do they think of their product, how was their overall experience with your business?
The results you get back can never not be helpful; if they're positive, use them to show others how people love your products, if they had a few issues, do what you can to make sure they're converted to a satisfied customer, and if you can improve your business as a result, well, what are you hesitating for?
Now is also a prime opportunity to offer the customer an incentive to come back. Whether it's a discount, gift voucher or entry into a prize draw, you can use this as an incentive to get feedback too.
Post-Purchase Emails
9. Recommended Products
Now that you have information about the kind of products your customer likes, you can use this to recommend products that they may like. It works for Amazon, why not you?
Make sure it's logical, for instance if I recently purchased ping pong bats from a sports store, I wouldn't expect to see a recommendation for rugby shorts.
10. Personalised Content
In line with those recommended products emails, you can now use their purchase history to make sure that the content you send in your newsletter is related to what they bought. Again, if I purchased Ping Pong bats, it would be cool to be automatically added into the newsletter that sends content about table tennis and ping pong.
11. Replenishment
Is the product you sold something that will need replenishing? Make sure customers don't forget where they purchased from last time by sending them a reminder email when they're due to run out.
Don't think that this is just for perishable goods either, take a look at Ray Ban's email to eConsultancy Editor David Moth. While it's not strictly asking him to repurchase, (it's asking for a review) you could point customers in the direction of the new season collection, based on the product they purchased last time round.
These 11 simple emails are essential for any ecommerce store, so make sure to take the time to set them up. If you've already set them up, why not take 20 minutes to see if you could improve them in any way?